Alan Bishop wants you to consider this: The story of your life is in your control. Write it, speak it, and most importantly—take action.
—-
How does your story end? Do you know?  Have you ever questioned it?
You are the author of your own journey. You have the pen as well as the sword and you're in control. Or are you? Your narrative starts and ends with you.
There are narratives you might not even know you DO have control over. Has anyone ever told you that you're exactly like your father/mother? Have you ever been compared to someone, who you know is nothing like you? Are the same jokes being told, always at your expense? How does that make you feel? Are they good, bad or indifferent feelings?
Many people live their lives according to others (at times I have too). They walk through life doing this, doing that simply because that's what they are "supposed" to do. That's what we've been told to do.
Over the past year I stumbled across what I'm now calling the "Achievement DNA". I've been studying men aged 35-55 who've expressed to me that they want to live a better life. The men have all been successful by any measure. They've achieved in their careers, family and community but the common trait attributed by all is they don't know how to achieve for themselves. There's a void. A missing piece of DNA that's caused them to forget how to find personal achievement.
On the outside they're the picture of success but internally they're the "walking dead".
Life Lessons
When I was a teenager I made the decision that I wasn't going to be like my father. Yes, there are DNA conspiracies working against me but the fact of the matter is that I've done everything in my power to NOT be the man who my father was. It's crazy because at the time I had no idea the depth of challenge that I was undertaking. I had no concept as a teenager of what it meant to be a father or even what it meant to be a man.
What journey are you currently on?  
If you're over 35 years of age statistically your journey is about half over.
Yes your own mortality is staring you right in the face.
If you are over 35 years of age you're half way to dead. Do you still want to continue the same journey you're on or is it time for a change? 
We all have history whether it be personal or family but the part to remember is that it's HISTORY. You can take from it what you want, need or desire. It's up to you.
Before we can become our own Heroes we must first take command of the narrative. We have to learn how to rewrite our story to fit where we want to go.
Our ability to achieve for others has gotten us this far. If we want to live the life we were truly born to live nows the time to set the course for the path WE want to go.
Take Control
Once we are in control and effectively wielding the "Pen", then and only then can we truly start to write the fable, live the life and impact the world in the way we choose…rather than simply turning the pages of a book we already believe has been written.
"I'll be a good dad, a good husband, a good boss/employee." Take Note: You have done that. Now is the time to turn the page and start fresh…. just like a writer needs to fill the page with new words we need to fill our lives with new experiences, new goals and new dreams.
"If you go to work on your goals, your goals will go to work on you. If you go towork on your plan, your plan will go to work on you. Whatever good things we build end up building us." – Jim Rohn
Actions
Michael White was an innovative Australian psychotherapist who developed narrative therapy in the 1980's. The motto of narrative therapy is "The person is not the problem, the problem is the problem."
As our own heroes, we continually have to find ways to defeat the villains or the problems we have inside of us.  Using a narrative we can separate ourselves from these villains and start to craft our stories from the heroes perspective—this hero we are striving to be. The heroic thing is that we can do this DAILY. Each day becomes our new page. We don't have to repeat the same mistakes, create the same problems, approach things in the way we did the day before or simply do them because we are someones mother's son.
"Do you want to know who you are? Don't ask. Act! Action will delineate and define you". – Thomas Jefferson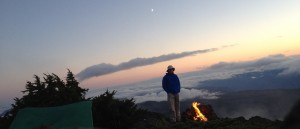 The hero has to act. The Hero can't wish for things to happen—the hero makes things happen. The hero is heroic because he places himself in the arena.
The Hero doesn't watch from the stands but boldly blazes a trail cut by his own hand, his own sweat and his own determined effort.
Since you've managed to make it all the way to the end of the post here's a suggestion—while I still have your attention— take ACTION. 
Right now spend a couple of minutes reflecting back on your journey thus far. Ask yourself some questions. Get out your journal and make some notes.
How heroic have you been?
When were you following the script written by someone else?
Is the journey your currently on the right one for you?
The New Year is right around the corner. Don't wait for another year to go by before you initiate the changes you want to make in your life.
Remember. You and only you have the pen and the uniqueability to write your story.
—
photo: Candida.Performa / flickr