—
—
There is one problem that surpasses all others in its impact on men, women, and society. It is the family father wound. We focus on the importance of mothers in determining the well-being of children. Yet, without the support of their fathers, men become disconnected from their true selves, feeling that others are controlling their lives. The family father wound may be the most pervasive, most important, and least recognized problem facing men and their families today.
However, the family father wound, resulting from physical or emotional absence, has been largely ignored. Disconnected males, without a strong sense of inner guidance, can become abusive towards women and destructive towards men. We've seen the outpouring of sexual abuse allegations involving many prominent men. We know there are men who have been hurt and want to hurt others.
The best memoirs serve as mirrors into the unexplored parts of ourselves. Diamond's My Distant Dad is one of those memoirs.
—Cameron Conaway, author Man Box: Poems and Malaria: Poems
More than 20 million children live in a home without the physical presence of a father. Millions more have dads who are physically present, but emotionally absent. If it were classified as a disease, fatherlessness would be an epidemic worthy of attention as a national emergency.
The male anger and rage we see in everything from domestic violence to school shootings has its roots, I believe, in trauma resulting from growing up in families with disconnected and dysfunctional fathers.
Yet, this childhood wounding can be healed. And healing it will help countless people figure out why they struggle in their love life, obsessively worry over money and success and allow male anger to negatively influence their lives.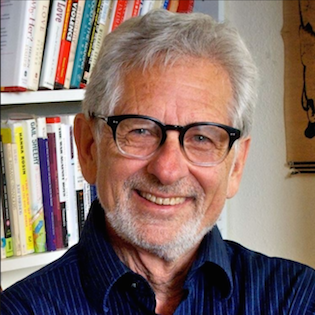 My 15th book, My Distant Dad: Healing the Family Father Wound (Lasting Impact Press, June 2018) is an adventure story to find the father I lost when I was five years old. It's also a tale of redemption and healing for both my father and myself.
The trauma of growing up with an absent father contributed to my own bouts of depression, sexual addiction, and destructive relationships. For the first time, I share the raw, personal, life experiences and my own healing journey. Learning about my mother's lost father, who died when she was five years old, helped me understand that the father wound impacts women as well as men.
Healing inter-generational wounds put me on the path of becoming a psychotherapist who has been helping men and the families who love them, healing my clients as I have learned to heal myself.
As a psychotherapist who has treated more than 30,000 men and women over my long career, I have seen the devastating impact absent fathers can have on the lives of their children and how the wounding causes problems at all stages of life. Boys and girls who experience the father wound often become adults who unknowingly wound their own children. Once I recognized and understood the prevalence and importance of the father wound, I could help people recover from problems that had previously been resistant to both medical and psychological interventions.
The father wound impacts four critical areas of our lives:
Our physical health
Our emotional health
Our relationship health
Our social and political health
The effects of growing up without a loving, engaged, father ripple through the generations and contribute to many of the most serious problems we face in our society today including:
Drug and alcohol abuse
Depression and suicide
Teen pregnancy
Sexual dysfunction, harassment, and addiction
Poverty
Divorce
Unhappy marriages
Crime, conflict, and violence
Fear and aggression between groups
For fifty years I've been helping men and the women who love them. During that time, I've become one of the world's leading experts on men's issues and have written a number of trend-setting books including Looking for Love in All the Wrong: Overcoming Romantic and Sexual Addictions (G.P. Putnam's Sons, 1988), Male Menopause (Sourcebooks, 1997), and The Irritable Male Syndrome: Managing the 4 Key Causes of Depression and Aggression (Rodale, 2004).
***
"Millions of us grew up in a home with a father who was distant, absent, rejecting, or dysfunctional. Jed Diamond's magnificent healing journey offers us a story of hope, reconciliation, and redemption where we can finally come to peace with our father wound and find real lasting love in our lives." — Rev. Iyanla Vanzant, Host of Iyanla, Fix My Life on OWN; Author Get Over It; Thought Therapy for Healing the Hard Stuff (Hay House)
***
"In Jed Diamond's new book, My Distant Dad, he examines a topic that has profoundly affected our society, both men and women, who have grown up with an absent or distant father. So much focus has been placed on the importance of a mother figure but just as important is the presence of a father. For many men this absence has resulted in a sense of being lost and alienated from those they need the most. This book offers a path to healing and wholeness. I know because this book is in many ways reflective of my own journey." — James R. Doty, M.D., Founder and Director of the Stanford University Center for Compassion and Altruism Research and Education and New York Times bestselling author of Into the Magic Shop: A Neurosurgeon's Quest to Discover the Mysteries of the Brain and the Secrets of the Heart
***
"Jed Diamond opens his heart to address a problem that millions of men and women are dealing with — the family father wound. Too many people grow up in homes where the father is physically or emotionally absent. This loss creates a hole in the collective soul of society, but Jed's masterful healing journey gives real hope. Having been a foster parent, and now a father to two young boys, I found this book truly insightful and helpful." — Chip Conley, New York Times bestselling author of Emotional Equations, founder of Joie de Vivre Hospitality
***
"'Morris Diamond, AKA Tommy Roberts, The Puppet Man' is my index card for a patient I met only once, on the Admitting Ward of God's Hotel. He was in Bed Number 4 of that long, old-fashioned, Nightingale ward, at Laguna Honda Hospital in San Francisco. Still, I remember him clearly, a tiny, very old man, stooped, with long big ears that stuck out on both sides like handles, a high domed forehead, and blue blue eyes. He looked up at me with a kind of clarity and pride that said, Here I am. In My Distant Dad, his son, Jed Diamond, rediscovers him and pieces together the story of his father–bipolar, exceptional, ordinary, perhaps a genius–who somehow, against all odds, carved a life of significance for himself and his son." — Victoria Sweet, M.D., author, God's Hotel: A Doctor, A Hospital, and a Pilgrimage to the Heart of Medicine
***
This post is sponsored by Connection Victory Publishing Company and was originally published on their site.
Jed Diamond's new book My Distant Dad: Healing the Family Father Wound is published by Lasting Impact Press, an imprint of Connection Victory Publishing Company.
The eBook version is available now on Amazon, Smashwords, and all eBook retailers.
The accompanying workbook will soon be released. The PRINT version will be available this fall. Subscribe to receive updates about Dr. Jed Diamond and his books from his publisher: http://bit.ly/JedDiamond-CV
—
Photo by Sabine van Straaten on Unsplash