Highlights from the voices that have weighed in on the Stanford rape case. And an invitation to be part of the conversation.
—
The Good Men Project has always been home to tough conversations about rape and rape culture. This week, with the announcement of the conviction and sentencing in the rape case against Brock Turner, the conversation has been both heated and difficult.
Here are the top articles we've shared as events unfolded.
In A Danger To Others, Katherine Fritz protests the judge's statement that, in his opinion, Brock Turner will not be a danger to others.
The Brock Turner case is inherently dangerous to others. To us all. For teaching us that the trauma of being raped behind a dumpster is less important than the trauma of losing a swimming scholarship to Stanford.
In 6 Signs Your Daughter is Dating Brock Turner, Heather Ryan reminds parents that:
Brock Turner does not look like the boogie man. He's not some crazy guy drinking 40 oz. out of a paper bag, roaming the streets looking for his next victim. Nope. He looks like someone who may have taken your daughter to prom.
In Help Myself to Her or Help Her? He Might Have Asked the Right Question—with the Right Dad's Guidance, Tor de Vries ties this case to other rape cases and reminds us that:
The rapist's defenders have expressed the well-worn notions that alcohol — or parties, or some other decision by the victim — brought rape upon her. It is never true. It is always a rapist's decision to rape. Blaming a crime on temptation or weakness is a confession, not a defense. It does not lessen the crime, and should not lessen the punishment, in any way.
In What To Say When You Find Out Your Kid Is A Rapist, Alyssa Royse says to the rapist's father:
Basically, Dan, take some responsibility here. If you want to take any credit for raising a star athlete, and would have taken any credit for raising a successful businessman, and a good student, then you need to take some responsibility here.
In To Brock Turner's Father, From Another Father, John Pavlovitz puts it bluntly:
There is no scenario where your son should be the sympathetic figure here. He is the assailant. He is the rapist. I can't image as a father how gut wrenching such a reality is for you, but it is still true. … The idea that your son has never violated another woman next to a dumpster before isn't a credit to his character. We don't get kudos for only raping one person in our lifetime.
In An Open Letter To Dan Turner on Rape and Rape Culture, Michael Sutherland says:
Why so weakly toss the burden on your son to be an activist? Why not, after learning about the experiences of women with respect to rape and sexual assault, become an advocate among parents on the issue, about how to avoid the obvious mistakes you made in raising a rapist? And do not deceive yourself: that is what you have done.
And in A Dad and Husband Responds to Dan Turner's '20 Minutes' Defense—Rape Traumatizes for Life, But There is Hope in Raising Better Boys, Christine Suhan adds:
Rape is an intentional violation of another human being. Rape is an abuse of power. I love my boys with every ounce of my being but if they ever rape a woman, I will not defend them the way Dan Turner defended his son. I will not minimize the impact of sexual trauma because in doing so, I'd be perpetuating a much larger social issue that is playing out all around us.
In When I Was Raped It Was a Crime, Dixie Gillaspie has these words for everyone who has ever been the victim of a rape:
If you have a story that begins with "When I was raped …" remember this; it doesn't matter whether you were drunk, underage, drugged, asleep, threatened into silence, or guilted into agreement. It doesn't matter if the rapist is a stranger or your spouse, whether you've had sex with them before or have never exchanged a hello. It doesn't matter whether you were fully clothed or completely naked. A sexual act performed on an unconsenting person is rape, it is a crime, it is never "20 minutes of action" and it is never justified. There is no excuse, there are no mitigating circumstances.
If you would like to add to this conversation we would like to hear what you have to say. Comment below or on any of the articles.
If you would like to submit a post for publication, our online form makes it easy. If your submission is accepted you will be matched with an editor and join our highly engaged community of writers who are part of "the conversation no one else is having."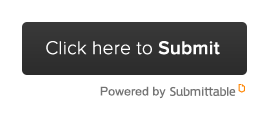 —
Photo: Getty Images