Charlie Capen and his wife learn that you can't fight your age, but can embrace your youth.
My wife has complained for the past few months that she has felt like she's getting old. It would be highly snarktastic of me to say, "You are dear," right? I've decided instead to find ways to feel younger amidst the chaos of life, parenting, and total economic horse dung.
This week I think I found a cure for her.
Avara's always been a bit infatuated with youthfulness. One morning a few years back she was in the shower. I came into the bathroom to shave/pretend to brush my teeth and she had no idea I was in the room. I was grazing the sink area looking for one of my few toiletries, when I heard: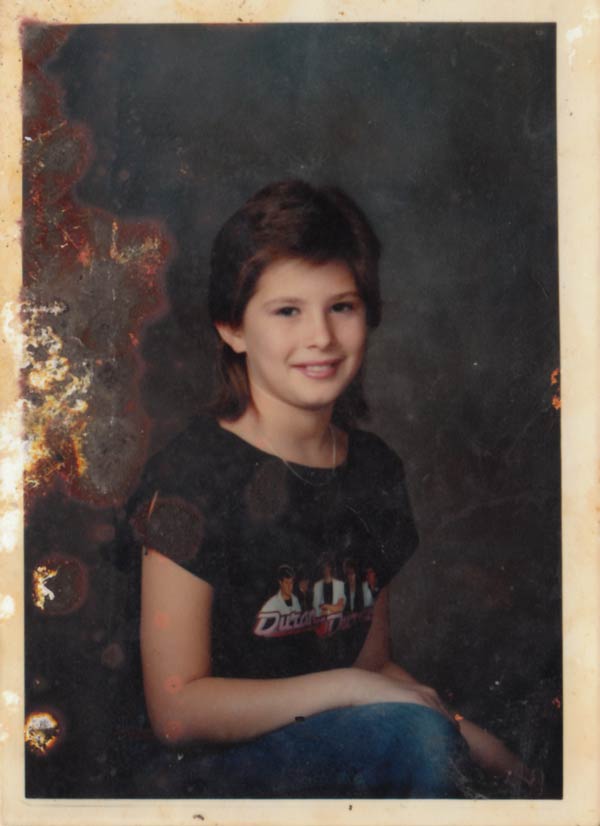 "I've got to find a way to reverse the aging process."
I replied, "Oh, yeah?" She wasn't happy.
At this point, I should disclose that my wife and I have a bit of an age difference. I'm not going to say how much but let's just say that I was playing with Ninja Turtles when she was losing her virginity. She robbed the cradle.
Why would I divulge this?
A. She's hot and, based on appearances, she got stuck with the bad deal.
B. I want all you dudes under 30 to know that you can't have her (even though she's probably due for an upgrade).
C. Yet another example of how immature I am.
D. ALL OF THE ABOVE.
If you guessed "D," you win!
We make up for the difference in lots of fun ways. She looks younger (conversely, I'm transforming into a crotchety old man), we tease each other about our ages, and we can be equally childish. Maybe I'm a fountain of youth? Maybe, like Demi Moore, she requires the company of someone more virile and pubescent. In any case, I fit the bill.
The age disparity couldn't be more obvious than when we discuss music references. Current music isn't a problem about 95% of the time. But when it comes to music we grew up with … you know … the music that makes up our emotional bone marrow, there's a major gap. It's a Grand Canyon. Just look at our first concerts: for me, Paul McCartney (post Wings). For her, Duran Duran (or as she calls them "Dran Dran").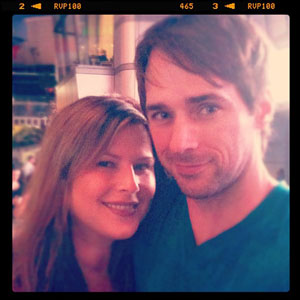 So, when I heard Duran Duran was playing in L.A. this week at the Nokia Theatre, I knew I needed take her despite my complete lack of musical familiarity with them. I saw the wide chasm of musical upbringing and decided to take the jump on a dirt bike.
When I told her we were going to see them, it all came flooding back. She reminded me that they were her first concert when she was a little girl more than 25 years ago. She used to sit with her friends and make up stories about getting married to various band members and what they would name their kids. The musicians were the sun and these kids were the planets.
She began questioning me, if we were going "for sure" and "when." She even invoked, "You know they were my first concert, right?" The answers were all yes.
So, Tuesday night, we headed out. Avara took three hours to get ready. It was like she anticipated meeting them in person. She put curlers in her hair for god-sakes and acted GIGGLY. It was amazing. The highways even seemed empty getting there, which for Los Angeles counts as a signal for the end of the world.
Inside, we walked down the rows of seats and kept edging closer and closer to the stage. Avara repeated her mantra, "I was in the nosebleeds last time." We got to the orchestra section, stage left. She was astonished.


Neon Trees opened. They got people primed for a band that people have had on their walls (or on the walls of their minds) for 30 years, and when it hit 9:15pm on the dot, the lights dimmed. My wife turned to me and said, "I'm crying. This is so stupid, but I'm crying." I loved it. She had come full-circle. All of those days of dreaming and standing up to her parents about her love for Duran Duran, and she was finally back. She still knew all the words to "Rio." Their new stuff sounded really tight, and although there were moments near the end when you could almost hear Simon Le Bon's voice getting tired, they never let up. Not once. I admired them for it.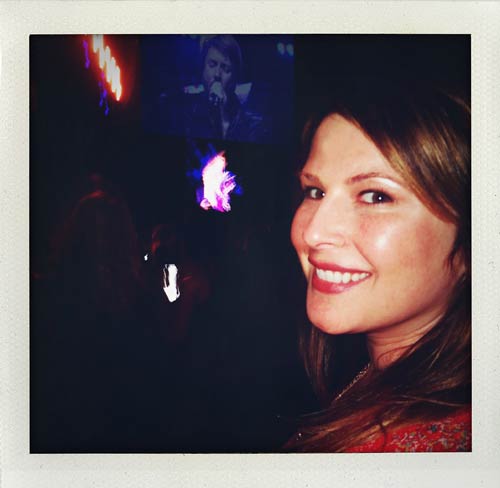 Of course, the audience was older now. There were wrinkles and muffintops galore … but wait, aren't muffintops the best part of the muffin? And didn't we earn those wrinkles? There was a woman in front on of us who danced, but it was obvious she was actually having sex with the air and thinking of John Taylor. The band and their audience had grown up together.
That's when it hit me.
She found her cure. Her dreams, her love of these five new wave rockstars—they amounted to her feeling more alive and limitless. They reminded her of that first concert, when she waited out in the back of Roanoke Coliseum, barely double digits in age, to see all the band members. Security had taken pity and told her they'd already left right after the gig, but decided to give her the name of their hotel. And she pursued them. It was back when love was new, and music and hair were both dramatic.
♦◊♦
I wonder if our son Finn will grow up saying, "Yeah, my dad listened to Radiohead and Wilco and U2 and all that stuff. It's really nostalgic for me."
Originally appeared at HowToBeADad.com.
—Photo Chris Pizzello (AP)/dallasnews.com